The Center for Health and Social Policy (CHASP)
and
Social, Health, and Economic Policymakers (SHEP)
are pleased to invite you to the 
2015 CHASP/SHEP Student-Alumni Mixer
On Thursday March 26, join CHASP and SHEP for our fourth-annual evening of food, drink, and conversation at the AT&T Conference Center Tejas Dining Room. This annual tradition is a special opportunity for LBJ School students, alumni, faculty, and staff interested in social and health policy to connect.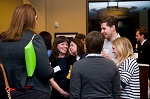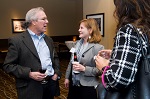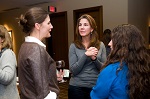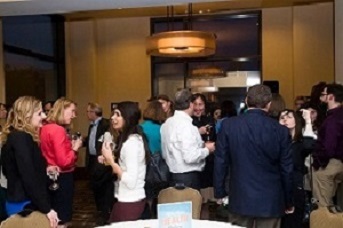 This year our distinguished alumni speaker for the 2015 Mixer will be Walter Moreau, MPAff 1994 and the Executive Director of Foundation Communities.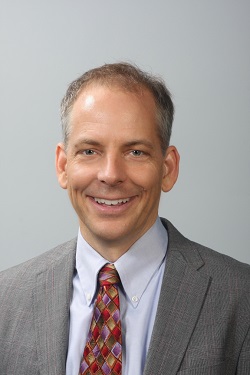 In his role at Foundation Communities, Walter Moreau works in Texas to create affordable housing where families succeed. During his 25 year career he has secured subsidy financing of more than $200 million to create more than 3,500 units of service-enriched, nonprofit-owned affordable housing. FC operates ten onsite learning centers, five supportive housing communities for the homeless, and is the largest private producer of solar power in Central Texas. FC provided short and long term housing to over 400 evacuees from Hurricane Katrina. Walter led FC to develop the Community Tax Centers and Insure Central Texas, which serve over 25,000 families each year.
Moreau received the JAJ Fannie Mae Fellowship in 2007, and the Texas Houser Award in 2004. He holds a Masters Degree in Public Affairs from the University of Texas LBJ School of Public Affairs (1994).
Come hear from this accomplished LBJ alum, catch up with your classmates and professors, and meet some new friends too.  All attendees are invited to enjoy hors d'oeuvres and a first cocktail on us. All LBJ students, alumni, faculty, and staff with an interest in health, social, or economic policy are welcome!
RSVP required: Please go to this link to confirm your attendance: https://www.eventbrite.com/e/2015-chaspshep-student-alumni-mixer-tickets-15758340621.